Spring Storm over the High Peaks (small)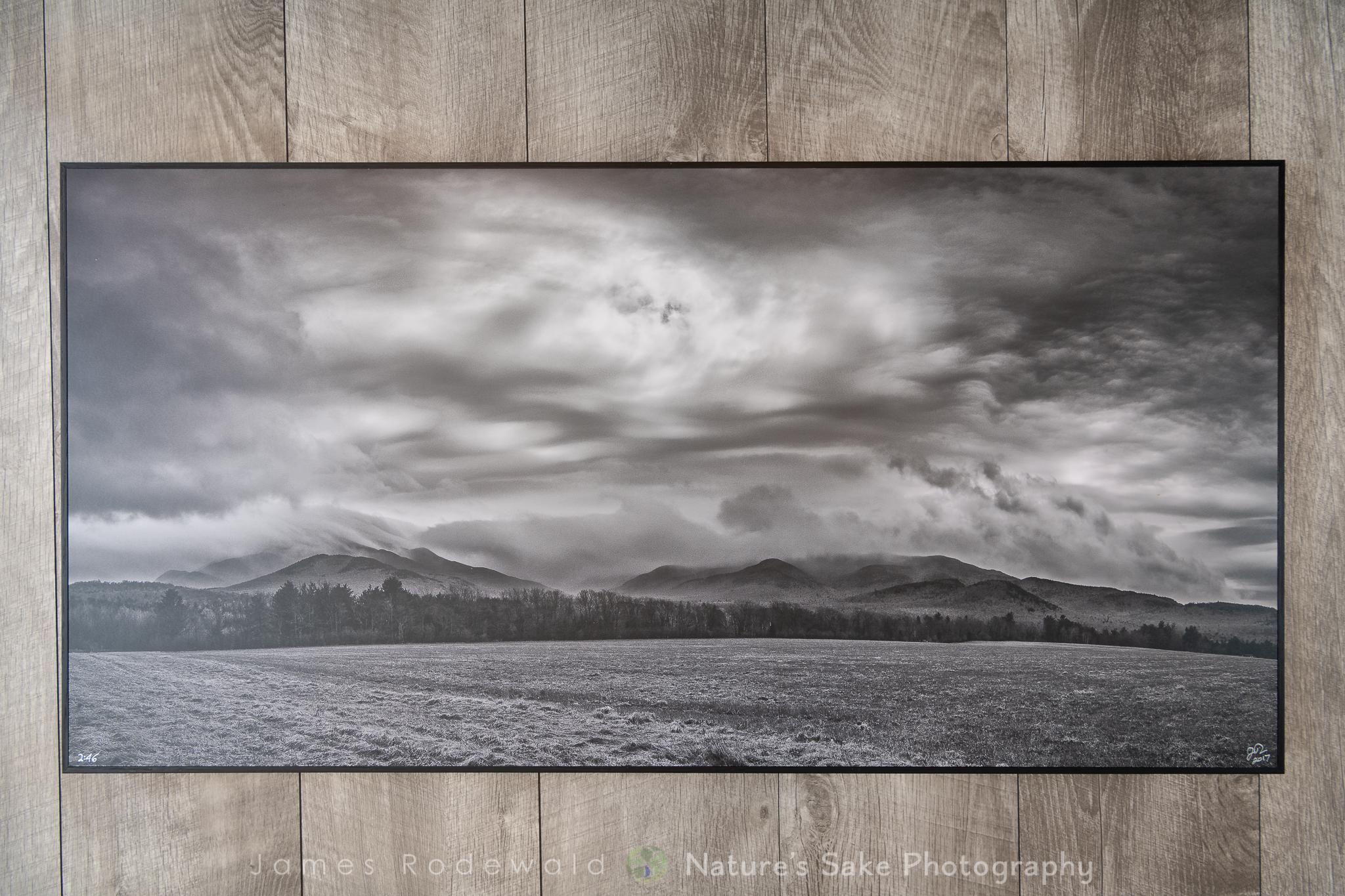 Spring Storm over the High Peaks (small)
Limited edition print #2 of 46 total.
28" x 14" x 2" deep.
Spring storm lifting over the Adirondack Adirondacks. 20% of the proceeds from this purchase benefit the Adirondack Council.
Black and White print onto Fuji Crystal DP II, laminated onto aluminum dibond, sealed and framed in a solid wood black ArtBox frame. Signed, dated and numbered. 100% archival materials.
The look is spectacular! A beautiful contemporary feel. Perfect for anyone who loves the Adirondacks or mountains in general.
15% of the proceeds from this special limited-edition print are donated to The Adirondack Council.
Art supporting conservation!