Spring Storm over the High Peaks (Contemporary)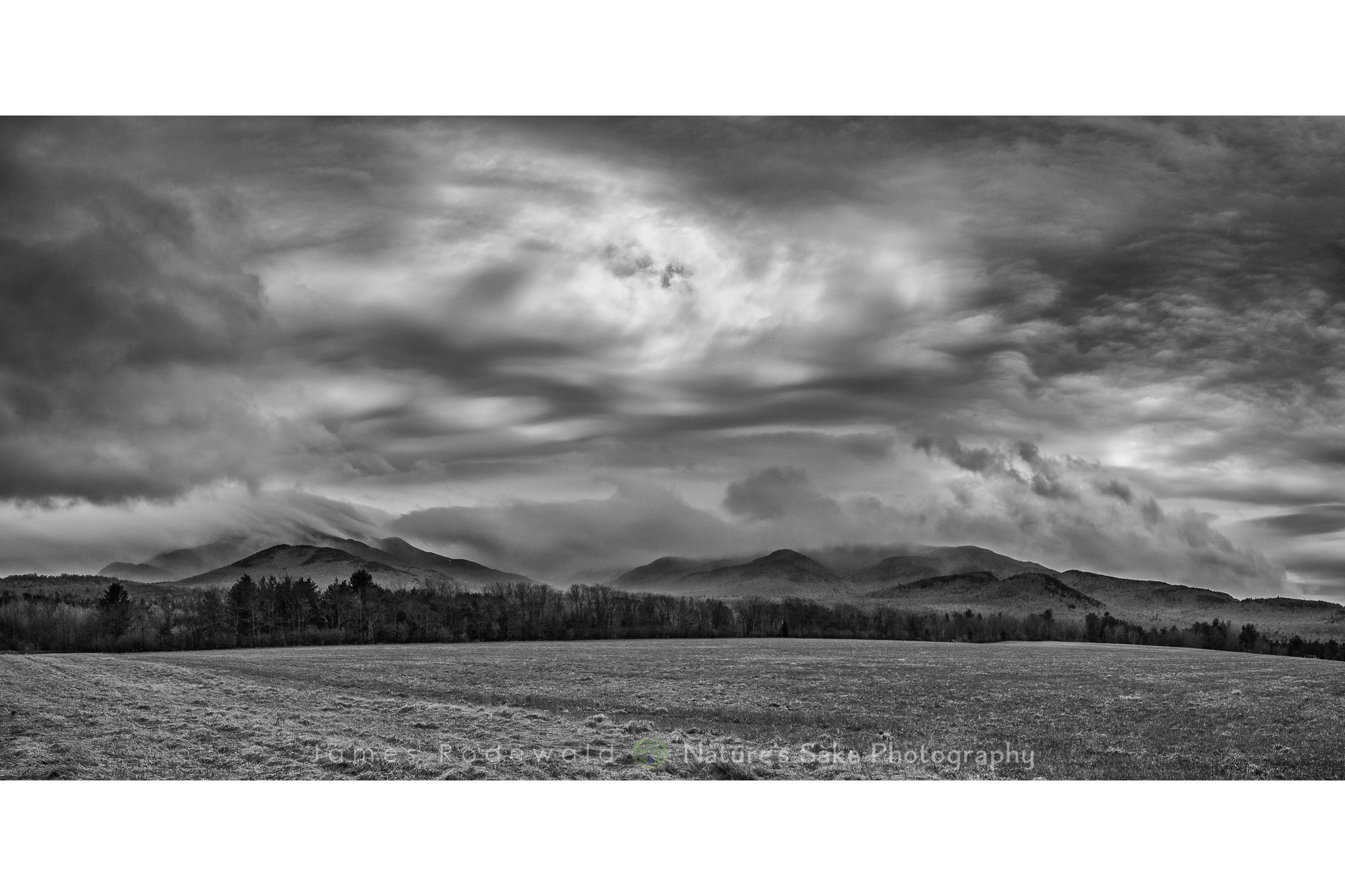 Spring Storm over the High Peaks (Contemporary)
Limited edition series of 46 total prints.
Why 46? One for each of the 46 High Peaks in the Adirondack wilderness!
A horizontal high resolution panoramic photo of a Spring storm lifting off the Adirondack High Peaks region. One of my favorite images to date, it looks fabulous blown up big.
This image is a special photographic process. Its first printed onto Fuji Crytsal DP II archival paper and than sealed and matte laminated onto dual layer of aluminum. It is UV protected and matte finished for minimal surface glare. The piece can be free floated with mounting cleats on the back, framed in a beautiful solid-wood art box frame or float-framed in solid wood. Wood framing is available in black only to complement the black and white tones. This contemporary style looks fantastic in a number of settings including bedrooms, living rooms, board rooms and offices.
Available in five sizes:
XL — 70" x 35"
L — 60" x 30"
M — 50" x 25"
S — 40" x 20"
(XL size is displayed here.)
15% of the profit generated from this print is donated to the Adirondack Council.
Art supporting conservation!
Framing and Mountain Options